Hello Tiffany School Community,
My name is Jesús Estrada and I am proud to be able to serve the students, teachers, staff, and families as your Associate Principal.  I will be here Wednesday, Thursday and every other Friday.
I have taught in the Chula Vista Elementary School District for almost 25 years in every grade from Kindergarten through 6th grade in bilingual and English-only classes. My wife is a teacher here in Chula Vista and we are parents to two children; a senior in college and a senior in high school. We enjoy reading, grilling, and playing pickle ball. Our family also includes two cats and two dogs.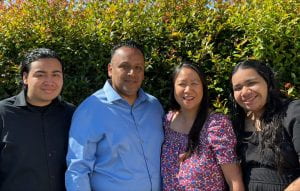 I look forward to working with you all this school year.
Sincerely,
Jesús Estrada